Welcome to our Platform
We started LooneyTooney.ca to help newcomers and potential immigrants to Canada.
For Newcomers, it may sometimes feel overwhelming to adjust to a new country. The information and help that you need in your initial days here is not readily accessible. Where should you live, how to rent your first apartment, which school is best for your child, or how to access healthcare? These are just a few of the many questions Newcomers grapple with in their initial days here.
For those dreaming of immigrating to Canada, it is not easy either. There are numerous options to choose from in terms of the exact immigration program. One may move under federal schemes related to career opportunities, study opportunities, or family reunions. Or, one may also consider different provincial programs.
We made a small start in June 2023. Over the coming weeks and months, we will provide you with even more information and roll out new features. We will also add services to our platform and connect you with trustworthy providers of services like short-term rentals, financial products, immigration process support, and more.
We hope many of you will join us in this journey – as readers and perhaps even contributors.
Story of Our Canadian Start
We are mostly a bunch of immigrants who moved to Canada in the last few years. Some of us are planning to move to Canada imminently or are dreaming of doing in the future.
We moved at various points in our career journey. The Founder of LooneyTooney.ca, Ashish Bhatia, moved in his early 40s. Ashish is a serial entrepreneur who successfully built two companies in India – LabsAdvisor and Itmenaan Lodges. LooneyTooney is his third venture. Having lived in Canada for three years now, he has a unique perspective on the issues faced by new immigrants. His experience in India helps him bridge the communication gap between the two worlds – immigrants' home countries and their adopted homeland of Canada.
Our first employee moved here in his 20s to study digital marketing and completed his internship with us. And there are others.
Surely, you get the gist that we know a little about immigration. We had our dreams (and still have) and we faced our difficulties. We have seen it closely – in our journey and the journey of many around us. We had a lot of help from those who came before us. We now want to help you.
Team and Offices
We have a team of seven currently. Three of us as based in Toronto, Canada and the rest are in Delhi, India. We have offices in Toronto and Delhi.
Our team members have expertise in social media, content marketing, SEO, digital ads, content creation, business development, and technology.
Toronto Team
Ashish Bhatia
Ashish is the Founder and CEO of LooneyTooney. Prior to LooneyTooney, Ashish successfully built two start-ups in India. He has worked in large corporates in the UK, Europe, and India. Ashish holds a B.Tech in Computer Science Engineering from IIT-BHU and an MBA from IIM-A.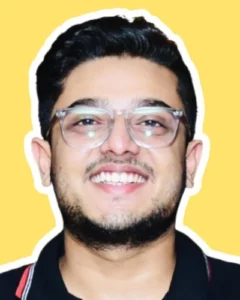 Iqhlaas Ahmed
Iqhlaas looks after Business Development and Social Media Marketing for LooneyTooney. He has 5+ years of experience in Performance Marketing across eCommerce businesses. Beyond the digital world, he possesses a keen eye for visual storytelling through the lens of a camera.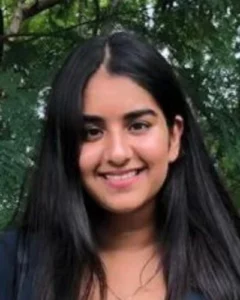 Mahika Bhasin
Mahika is the face of LooneyTooney on all our social media channels. She runs our series "Between the Worlds". She has a passion for human stories and relishes interviewing people. She is amazing at crafting stories and whipping up fun content for socials. She also coordinates with our customers.
Frequently Asked Questions