DelSuites Accommodation Types
DelSuites is a well-established provider of furnished apartments and temporary housing solutions in Canada. Their properties can be found in Downtown Toronto, Etobicoke, Markham, Mid-Town, Mississauga, North York, and Scarborough, ensuring a comfortable stay. Whether you are in need of a short-term stay or an extended visit, DelSuites aims to create a home-away-from-home experience with its fully equipped and well-maintained properties.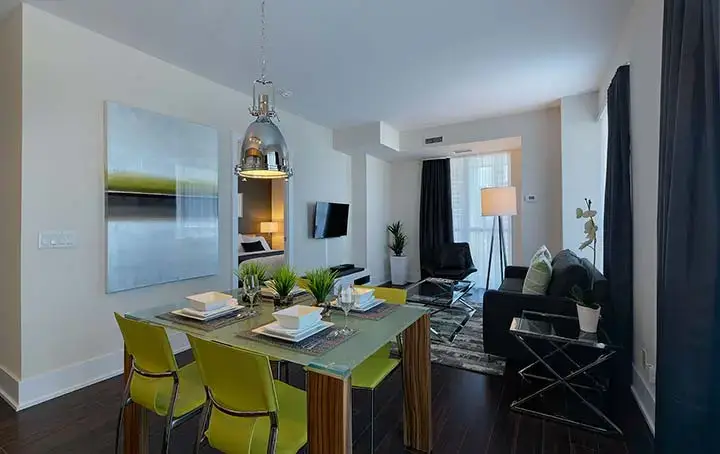 Furnished Apartments
from $150 per night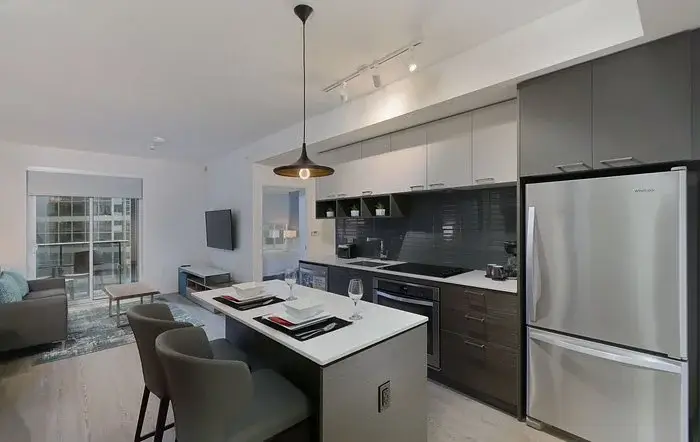 Studio Apartment
from $149 per night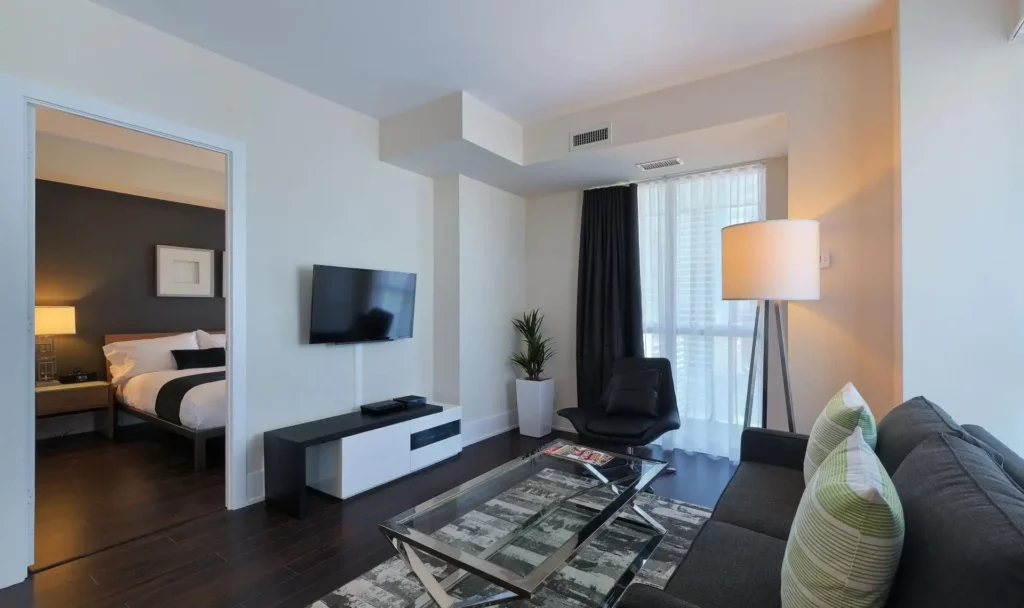 1-2-3 Bedroom
from $150 per night
Begin a journey of comfort and style with DelSuites' exquisite furnished accommodations in the heart of Toronto. Whether you seek the cozy charm of a studio apartment, the spaciousness and flexibility of a 1-2-3 bedroom unit, or something in between, there's a perfect haven for your stay.
With rates starting as low as $149 per night, your dream Toronto experience awaits just a click away. Don't wait – seize the opportunity to turn your visit into an unforgettable adventure. Enquire now and let your Toronto story begin!