"Between the Worlds," our special interview series unveils yet another incredible journey of a determined mother and student, Niloofar who ventured beyond borders, leaving her homeland Iran to provide a brighter future for her child and to follow her passion for digital marketing.
Hard decisions for a better future
Saying goodbye to your life in your home country and moving to a new place isn't easy at all. It means leaving behind your routines, friends, family and everything you were familiar with. Starting over with new customs and people can be really hard as it takes a lot of bravery to make such a big change.
"You see, the situation in Iran has been tough for quite some time, and it's known by all. About five years ago, my husband and I decided that we needed to leave Iran. However, due to our strong ties with our families, it took us five years to actually make the decision. It wasn't easy for us to break away. Then, when I got pregnant, and we realized that raising a child there wouldn't be easy, we finally decided to move to another country that would provide a safe and secure environment for our baby."
At times, there's no choice but to leave things behind in order to create a better life for yourself and your loved ones, much like Niloofar did. For her, leaving behind the life she knew in Iran and beginning anew in Canada was a tough choice. Yet, she made this decision for her family and her baby, prioritizing their future over familiarity.
I ask Niloofar about her background and her life in Iran.
"Back in Iran, I worked as a graphic designer. However, upon arriving in Canada, I noticed that everything is totally different here, the way things are done. It's a whole different ball game. Realizing this, I understood that I needed to start from scratch and build everything from the ground up."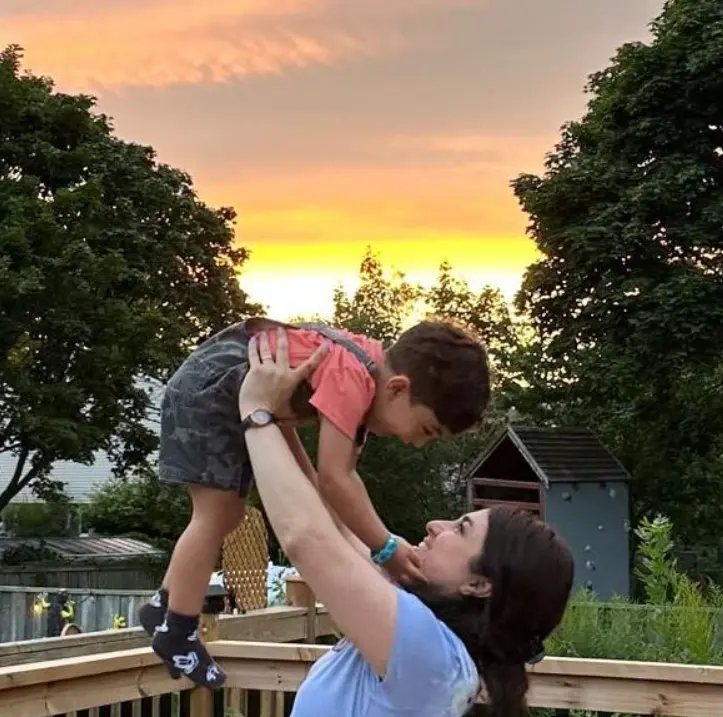 Facing a life-altering blow
I ask her about her immigration process and if she faced any challenges along the way.
"We applied with the help of an immigration lawyer. He did everything for us, and so we didn't face any challenges, the process was smooth. But, it definitely required a lot of patience, as it took like one and a half years to do everything and come to Canada. The only big challenge was leaving everything behind. We had a home, our family, we had everything, and we just had to leave all of that. I don't know, it is a really hard process. Leaving one's established life behind."
As she was just starting to embrace her new life in Canada when something major hit her.
"I had barely started adjusting to my new life here, and then I received the devastating news of my father's passing. Everything crumbled around me, and even discussing it remains extremely difficult.However, I hold onto a memory of him looking at me with joy. He was proud that I had taken the difficult path of coming to Canada, despite the challenges and the separation it brought. It was tough for him as well. Butl, I have to keep moving forward. I have a little child, I have to just keep going for him."
Distance from family is already a painful experience, and when something like this occurs, your world shatters. You start to question everything– your choices, decisions, and the path you've taken. So many questions arise in your mind. But that's life, it demands acceptance and moving ahead, even in the face of such hardships.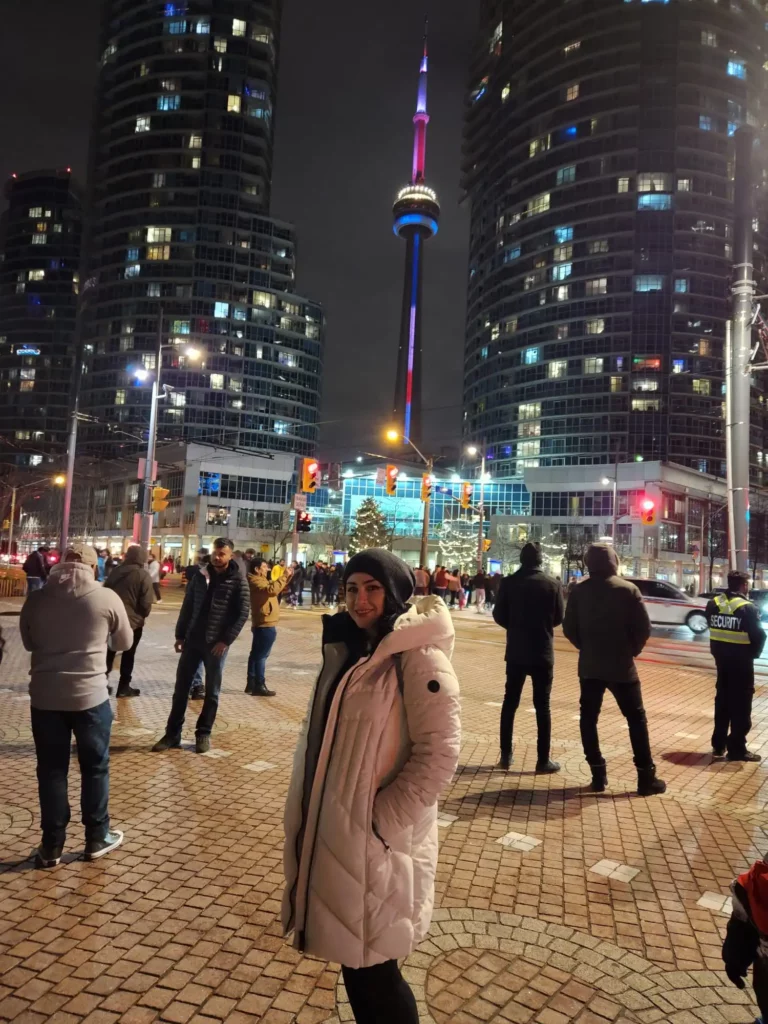 Worth leaving everything behind?
Then, Niloofar shared her proud moment
"I remember the day when I stepped into York University for the first time. On my first day, as I entered my classroom, I noticed that all my classmates were Indians, while I was the only one from Iran or any other country. At first, it felt a little weird but It was a moment that truly made me feel like I had achieved something significant. This was a new feeling for me. Many people in Iran want to escape due to the challenges posed by the government and social issues, but it's not easy leaving everything behind, and became the one who made the effort and succeeded in making it to Canada. When I set foot in York University, I thought to myself, "Wow, this is where I want to be."
Coming to an end, I ask her if this journey has changed her as a person.
"Absolutely, I do. Back in my home country, everything was managed by my father and father-in-law. Now, here in Canada, it's all on us. My husband and I have become independent. It's a great feeling to be independent."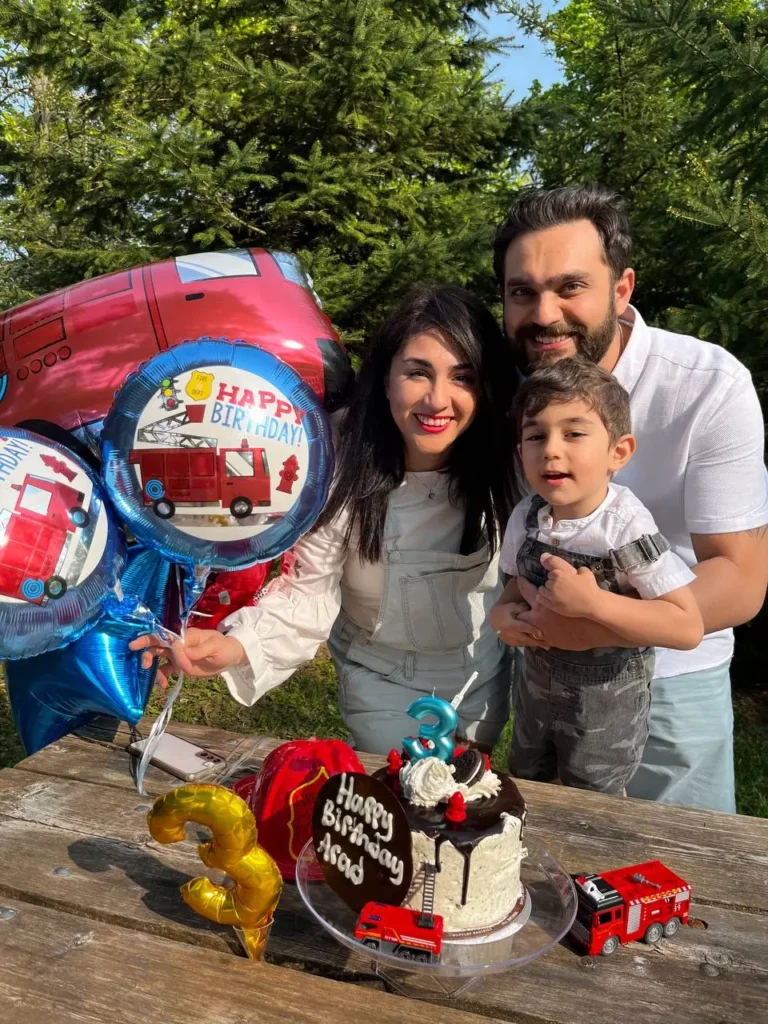 Living in a new country fosters a unique sense of independence. Daily tasks and decisions that might have been shared or managed by others back home now fall on your shoulders. From navigating public transport to handling finances and making crucial life choices, you become the architect of your own journey. This newfound habit nurtures growth, resilience, and the ability to craft your path with confidence.
But remember, amidst all the challenges, there will be moments of pride, when you'll realize your strength and bravery. You'll know you've proved yourself and moved a step closer to your dream life. Embrace those moments, take a pause, and give yourself the credit you deserve.