"Between the Worlds," our special interview series delves into the inspiring stories of immigrants who have crossed borders, cultures, and aspirations. Among these captivating stories stands Syed Rayhan Kawsar, a determined student and musician carving his path in Canada.
Leaving home for Canada's promise
During my conversation with Rahyan, he shared his remarkable journey. With a solid 10 years of experience managing a digital marketing agency and pursuing his musical aspirations in his homeland of Bangladesh, Rahyan's decision to choose Canada as his new destination was nothing short of daring. Despite the comforts of his established life, he took the risky leap, driven by the excitement of new beginnings and the potential for growth in a foreign land.
"I wanted to explore something new. Back in my country, I used to see a lot of people on my Facebook and Instagram, posting about a lot of things they're doing in Canada. I was intrigued by it and wanted to give it a chance."
His reason to migrate was exploration of a foreign land and discovering its opportunities firsthand.
Then, I ask Rayhan about his reason to choose Canada.
"The reputation of the country is really good, and it is immigration friendly. So that's why I chose this country. It's also about the overall experience. Canada offers a welcoming environment that values diversity and encourages people from all parts of the world to come together. This sense of inclusivity and the opportunity to connect with a global community played a significant role in shaping my decision."
Rayhan is confident that the skills he honed back in his home country will play a vital role in kick starting his career in Canada. Despite the differences, he firmly believes that the expertise he brings from his previous experiences will contribute to his professional journey here.
"I work part-time with the Toronto Blue Jays now. My past job at the Bangladesh Cricket Board really helped me get this job here. The things I learned before are making a big difference in my role with the Blue Jays. And, I have been attending some of the professional interviews as well for my professional full time job, only because I have that confidence from my previous roles."
"I find it quite friendly that they are actually acknowledging my experience from my home country. It's not that you won't be getting any job here in Canada just after landing here, but if you have a good background and some experience, then I think that will really help you crack a job here."
According to him, a major factor that can contribute to landing a job in Canada is…
"But one thing that I will tell everyone is that your resume says a lot about you. And it is the only key factor that actually helps here in Canada. So, If you can effectively showcase all your experiences in your resume, it will certainly increase your chances of securing a job."
Resume is like your introduction to employers, showing them what you're good at and what you've done before. In Canada, where a lot of people are looking for jobs, a strong resume can help you stand out and get noticed.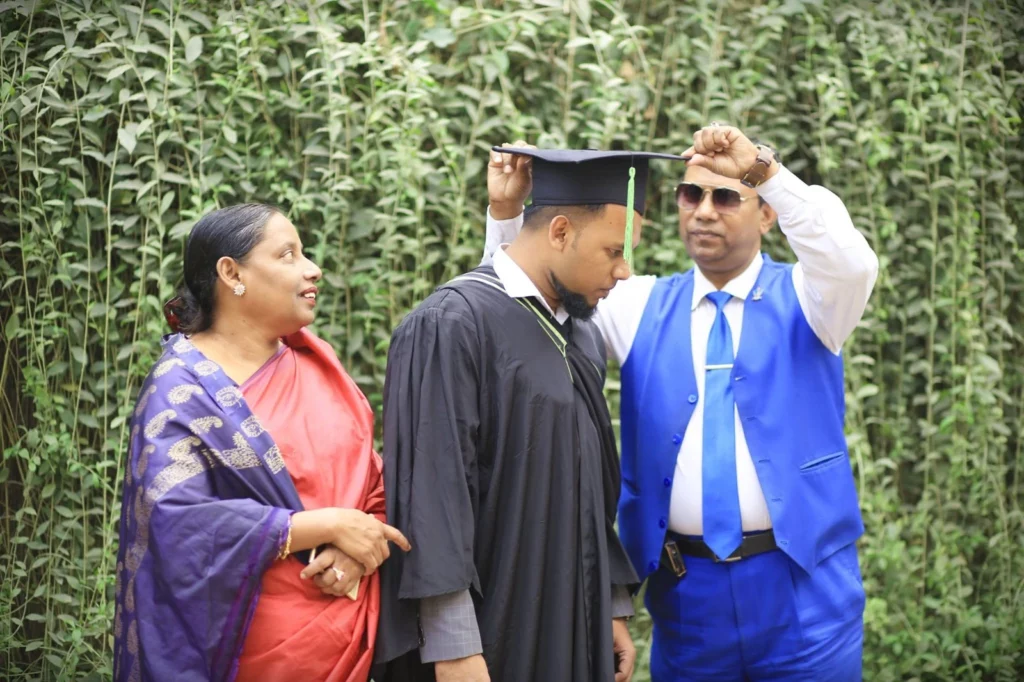 Prepare before you land
"Before coming here, you can actually connect with a lot of people in Canada. Start making friends early, and there are other important things to learn too. Like, when you're in Canada, you'll need a presto card to travel around easily. And as soon as you arrive, make sure you get your SIN number so you can start working."
Don't be clueless when you land, he says.
Then, I ask him about his immigration process and the hiccups he faced.
"I definitely faced some challenges because during the pandemic, there was a huge backlog. So I applied for my study permit here in Canada, but I had to wait for around eight months to get the decision. It was really hard to keep patient and wait for the decision. I was pretty sure that I'm getting the visa, but in the back of my mind, I always had this question- What if I get rejected? Because you never know what's coming next."
His advice to people embarking on this journey-
"It's really important to keep track of time and you need to be very cautious about the documents you have to submit to IRCC. Also, there are some helpful resources on the Internet and YouTube. And I think the most important part is definitely the research, but other than that, I would say you cannot always rely on someone else's experience. Everyone has a unique perspective and different opinion. Do your own research."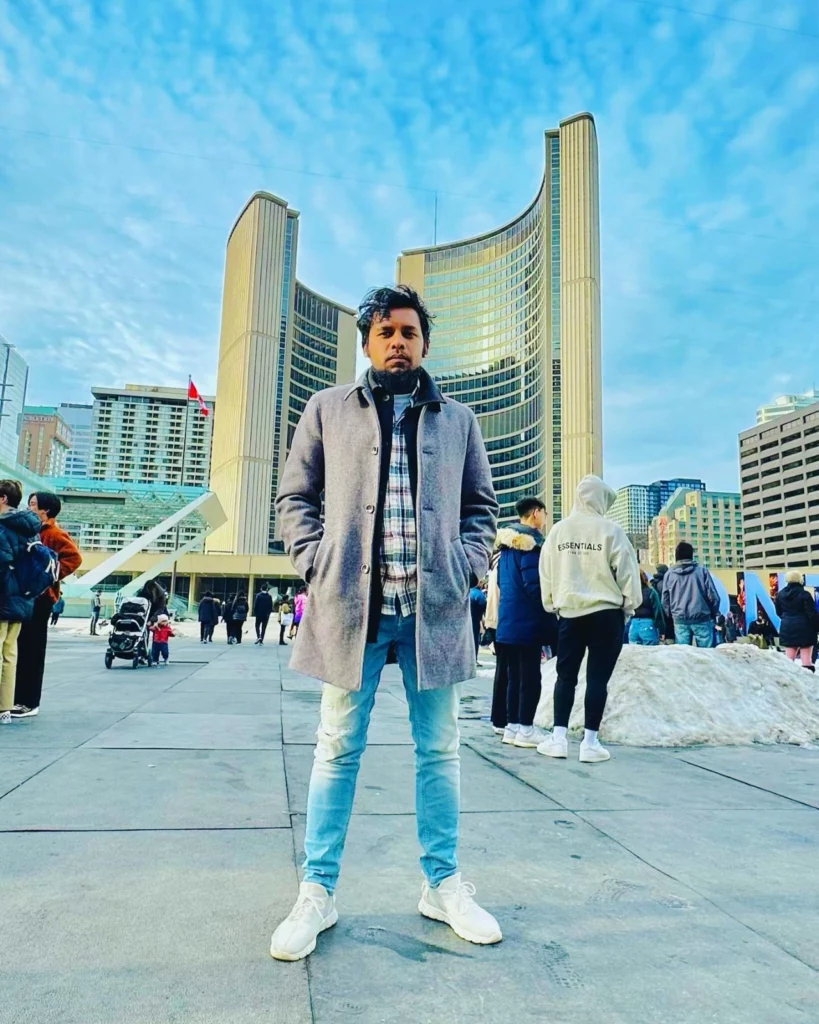 Journey through trials and triumphs
Stepping into a new land stirs a mix of emotions, and at the start, you come across specific challenges. Could you share the hurdles you faced?
"The cold here was really freezing, and that was a big challenge for me. It was my first hurdle. The second challenge was finding a job. With 10 years of experience back home, finding a job seemed easy. Reality was different. I had to make different resumes for different jobs. I didn't know that at first. My cousin helped me understand and taught me how to make a resume. Once I knew how, I started applying for jobs."
Studying in Canada comes with its own set of challenges. Adapting to a new education system, cultural differences, harsh weather and a new professional world. Navigating through these hurdles requires resilience, open-mindedness, and seeking support from peers and resources available.
To conquer these challenges, it's important to adapt and find solutions and come out stronger.
To add a cheerful note to our conversation, I ask about the moment that made him really proud during his time here.
"So, there is a community of Bangladeshi students in my campus. So there was a concert over there, and I was just roaming around the campus and let me tell you, the York University campus is huge. To my surprise, the students knew me already. They followed my band back in Bangladesh. For me, I was a bit shocked that they knew me. Right after ten days, I had a concert here at York University. And it was a very good experience since the songs I performed, they knew the songs, they knew my band, and they sang along with me. I was so happy."
In the midst of challenges, when you rise above them and discover joy and hope in the little moments of life, you not only survive but truly flourish, carving your way towards success.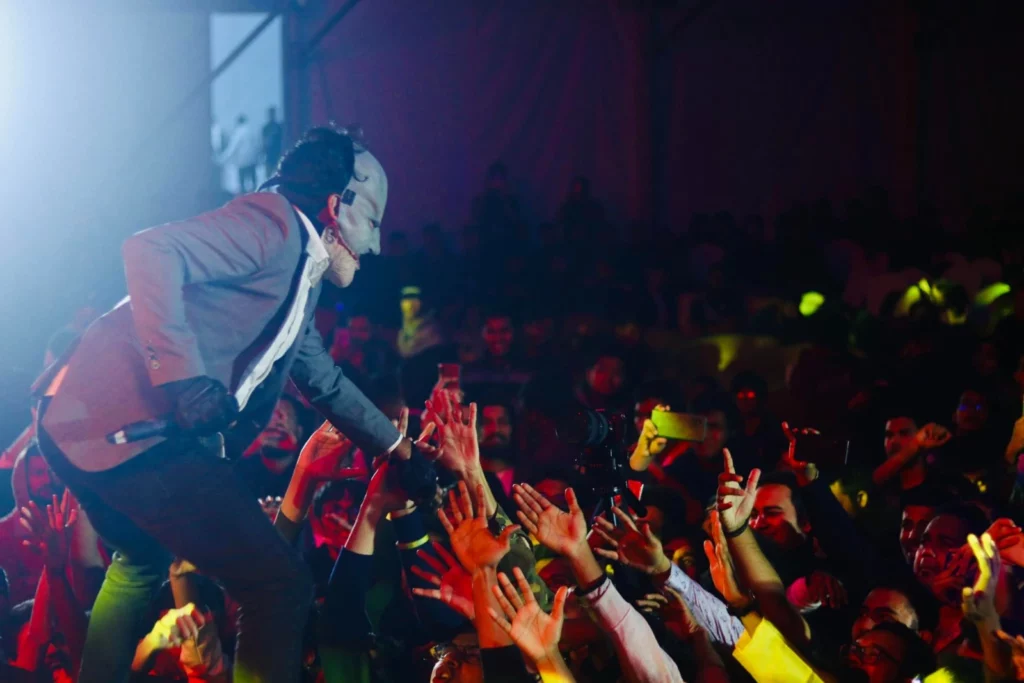 Check out our full video here: